The act of adopting a child can provide a large number of advantages for everyone involved. Pregnant women who are not ready to become new mothers, adoptive parents who are eagerly waiting to grow their loving family, and the child at the center of the adoption process can all benefit. A is 4 Adoption was founded to be a quality alternative to other adoption agencies in California. Our center relies on creating personalized approaches to cut through much of the red tape associated with domestic adoption in order to help families grow in the process.
If you have biological children, it will prove vital to create a household that is equally comfortable and stable for your adopted offspring. The process of blending your family may prove difficult, as kids often lack the understanding and compassion needed to navigate this complex dynamic. Today, we'll review a few tips that may prove helpful over the years in helping your children to bond together regardless of their lineage. If you have been considering adopting a baby, be sure to reach out to our team today for more information!
Lead By Example
As the parent, it will fall on you to set the tone for your household. Children develop much of their early behaviors by modeling what they see adults doing. As such, your actions and attitudes will play an important role in how your mixed children get along. Kids are sponge-like in their formative years, observing thousands of details to piece together how to think and behave.
The responsibility will fall on you lead by example. Be sure to take an inclusive approach to all of your adoption-related conversations, and be mindful of your actions. If your biological children see that you are openly warm and welcoming of a new baby, they will be more likely to follow in your footsteps!
Setting Fair Expectations
Showering your newly adopted child with love will help to show your biological offspring the value of openness an inclusivity, but remember that too much affection for one individual can prove detrimental to the rest. New parents will need to balance the excitement of their family addition with the love expected by the other children.
In many cases, preferential treatment will be offered to the adopted child to help them feel included. Unfortunately, special treatment often makes kids feel even more isolated, especially in the face of their siblings' disapproval. You do not want your adopted child to feel like an honored guest, you want them to feel like a part of your family. Be sure to balance the chore load amongst all of your children, and hold clear expectations for each individual. Tasking everyone with appropriate responsibilities can do wonders in uniting your children!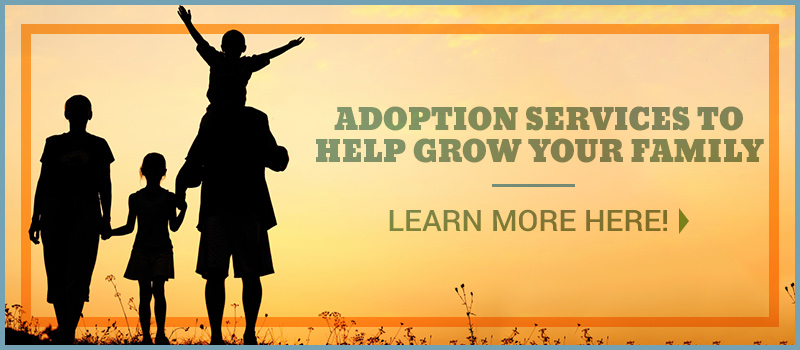 Clear Explanations
For many biological children, the idea of a new sibling can be upsetting. Younger boys and girls may feel slighted by the moving of their spotlight, even with biological siblings on the way. Before the big day arrives, be sure to take the time to clearly communicate what is happening with your kids. Be sure to explain that, while you love each of your kids dearly, you still have more love to give to children who may not be as fortunate.
Modern views still stigmatize adoption, making it beneficial for parents to instill pride in the diversity of their family. Your goal should be to explain this new addition to the family as a new friend for a lifetime of adventures, not a competitor for attention. Adoption is very complex, often frustrating young family members who do not understand all of the factors at play. Taking the time to speak with your children, both individually and in groups, can help to prevent feelings of jealousy or ill will.
Combined Efforts
Ultimately, the goal should be to erase the barriers between your adopted and biological children to the point that they forget there was ever a difference between them. Many adoption success stories will point out that their victory was a team effort, with everyone involved putting in the effort to ensure the best outcome. You can benefit from creating a unified team effort with your family, getting everyone ready to welcome a new addition into the group dynamic. Adopting a baby may have its challenges, but your family will come out stronger than before.
A is 4 Adoption is here to help you through every step of the adoption process. Our experienced team has the resources and training to provide amazing outcomes for everyone involved, from extensive birth mother help to adoptive parent support and more. We understand how to help families, and will work to ensure that you and your biological offspring are excited about the results.
Contact us today to learn more about our process and be sure to ask why we're the best alternative to any adoption agency in California!