Families have the most amazing dynamics in the world. Normally, it doesn't matter how people are related, what's important is that they love and respect one another. If you're hoping to adopt a child through private adoption services, it's beneficial to take steps to turn this process into a time of celebration and love. Many adoptive parents face challenges when trying to plan traditional events, and a baby shower may be one of them. This event, typically reserved for expectant mothers, provides an amazing opportunity for friends and loved ones to come together and celebrate. If you're adopting a baby, though, can you plan such an event?
Our adoption center says yes! A is 4 Adoption is here to serve as your top alternative to any adoption agency across California. Our team strives to deliver caring services and personalized results to ensure the most beneficial match between the birth mother and prospective parents. We cut through the red tape to make the adoption process as stress-free as possible for you, and we will work diligently to find the best fit for your family dynamics.
Today, we'll highlight a few benefits you can expect from having a baby shower thrown in your honor. If you are interested in learning how to adopt a child, or you are a pregnant mother looking for quality support, be sure to contact our team today!
Normalizing Your Adoption Process
These days, any fear and distrust toward private adoption often stem from a lack of information or exposure. Hosting an adoption baby shower provides the perfect opportunity to openly discuss the details of your adoption to everyone. By taking an honest and open approach, you will be able to start this journey off on the right foot.
Getting Everyone Involved
The adoption of a child can serve as a joyous time for your entire family. Throwing a baby shower may be the perfect opportunity to get loved ones as excited about this new addition as you are. Baby showers are the perfect time to introduce games, gifts, and questionnaires that can get everyone in on the fun of adoption. You may design some inclusive games to get every member involved, marking the start of this new life with a fun-filled celebration.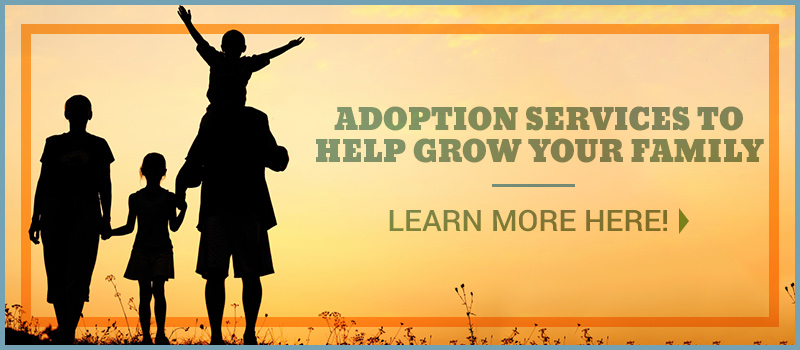 Preparing For Baby
While adopting an older child can provide a unique set of challenges and triumphs, adopting a baby means that new parents will need to be prepared with the full panoply of parenthood. New parents will need to be prepared well before the baby arrives, making it beneficial to host a celebration to allow loved ones to shower you in gifts and support. In many cases, a majority of the baby's shopping will be taken care of by generous attendees.
While the adoption process can prove to be an amazing experience for growing your loving family, remember that adoption services will cost money. A baby shower may be the perfect opportunity to give your family and friends the chance to celebrate your changes with support! This wave of help can ease stress during a crucial point in your adoption process, reducing the burden and allowing you to focus on other priorities.
Personalizing Your Celebrations
One thing about adoption that is different from traditional parenting is that it is not conventional. Instead of stressing about this fact, take pride in your ability to go outside of the norm to provide an amazing life for a newborn in need. Birth mothers who come to our adoption center do so because they trust in our ability to match their baby with the perfect family. In order to make the most out of our adoption services, we recommend being yourself and taking pride in your family's ways. No two families are the same, so why not throw a baby shower that tailors to your lifestyle?
These days, adopting a baby has become a normal and socially approved practice by many people. If you are excited as a new parent, or want to generate a lot of excitement about expanding your loving family, an adoption baby shower may be an ideal answer. Prospective parents ready to get their journey started can reach out to A is 4 Adoption for assistance today. We are here to serve as an alternative to your California adoption agency; instead, our private adoption center works to match loving families with birth mothers looking for an ideal outcome for their child. Contact us today to learn more!