Today, we are at an interesting point in society where progressive changes are happening at a fast pace and clashing with old-school ideologies. Adopting a baby is one area that has long sparked controversy across the country. Today, couples and single adults who identify as lesbian, gay, bisexual, transgender, queer, or questioning face a lot of criticism and judgement from the communities they live in. When it comes to private adoption, adults looking to grow their loving families are met with stiff resistance. Some adoption agencies, for example, may not even consider LGBTQ adults as qualified to raise a child. A is 4 Adoption is proud to help all members of our community through every step of the adoption process, delivering compassionate services from the first phone call to the child's first birthday and beyond.
Unlike any adoption agency in California, our adoption center works with you to create a personalized approach that ensures that your life is enriched with the joy of a new family member. There are adoptive parents across the country hoping to grow their amazing family while thousands of children in need are waiting to be adopted. Today, we'll emphasize the importance of love over any other considerations. No matter who you are or who you love, what's the most important at the center of it all is providing the best life for a child in need!
Adoption is About Love
The act of raising a child inherently involves a wide range of factors and circumstances that all play into the family dynamic and ultimate outcome for every family member involved. Many entities and individuals become caught up in the fear and misinformation surrounding LGBT adoption, citing outdated or inaccurate sources to confirm their unfounded fears. Recent studies and statistics have been released that provide a strong proof that not only are LGBTQ parents able to serve as loving parents, they do so with lower rates of physical and sexual abuse. People become so caught up in what is socially acceptable that they forget what the true motivation behind adopting a child — love.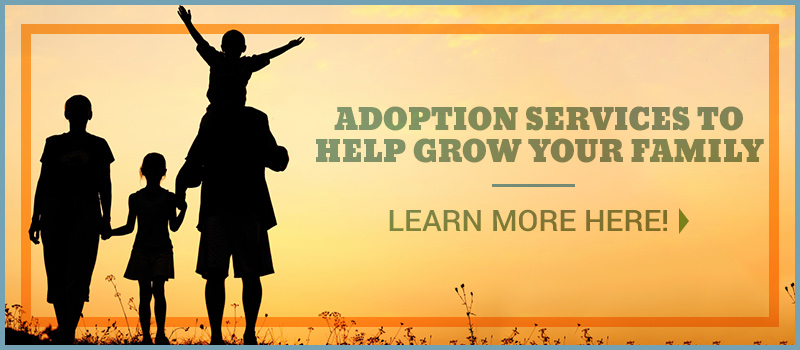 Loving Families Come in All Varieties
Modern families come in all shapes and sizes, ranging from the traditional couple with 2.5 children and a white picket fence to same-sex couples with children of varying ethnicities. While the 1960s saw a time of traditional parenting, today's dynamics see a continual change based on changes in society. Biracial and LGBTQ families that were once deemed unacceptable today continue to face criticism.
Family is Always First
Regardless of the gender or sexual orientation of your parents, what's most important is that you are brought up in a home that is stable, supportive, and loving. Family is comprised of caring members who support and enrich each other's lives. If you identify with the LGBTQ community, chances are that you have considered the social stigmas in addition to the many positives of adopting a child. If you are ready to open your home to a child, raising them with love and support on a daily basis, who has the right to say otherwise?
A is 4 Adoption is here to help adoptive parents and birth mothers alike, regardless of gender or orientation of those involved. We provide comprehensive support to both parties to create the best possible outcome for the child at the center. After all, giving a child the best life is what we do here. If you're straight or identify with the LGBTQ community and are curious about learning adoption process, be sure to contact us today for help!