The act of adopting a baby can be seen as the perfect outcome for everyone involved — adoptive parents have the chance to expand their loving family, pregnant mothers not ready for parenthood can have a second chance to grow and mature before starting their family, and the baby at the center of this whole process will end up being loved by two sets of parents. In order to achieve this beneficial outcome, you will be faced with a number of options on how to best navigate the adoption process. Private adoption has evolved to become the top choice across the nation, as families are deciding that an open adoption plan will yield the best results for the child. If you're here because you're considering utilizing an adoption agency in California, turn instead to our center in Costa Mesa!
A is 4 Adoption is here to deliver amazing results for both adoptive and biological parents. Today, we'll continue to discuss why we believe private adoption is the right choice for you by highlighting a few more advantages it has over using a traditional adoption agency. Be sure to fill out our adoption application form when you are finished reading to begin your journey!
No Waiting Lists
While adoption agencies rely on long waiting lists that can take months or years to cut down, private adoption provides the opportunity for faster results. Arranging a match with someone you know will provide an immediate solution for your adoption journey, and working with an attorney will likely yield faster outcomes for clients. Our center limits the number of families, ensuring that once you enter our adoption process, you'll have professionals actively working to help you adopt a child. Adoptive parents can expect monthly results and proactive services to minimize the wait times.
Personalized Matches
One of the biggest advantages of private adoption is that families will be able to meet the birth mother, laying the groundwork for a positive relationship built on understanding and trust. Instead of being placed into a system that finds a child based on availability, families can work together with the birth mother to ensure that this match was meant to be. Open adoption can be an amazing method for finding families that care for the child, and A is 4 Adoption is here to help! Our facilitators have years of experience in setting up meetings between the birth mother and adoptive parents, providing ample opportunity to make a lasting connection. Our services ensure that everyone is happy with the match, increasing the likelihood of a seamless outcome that achieves everyone's goals.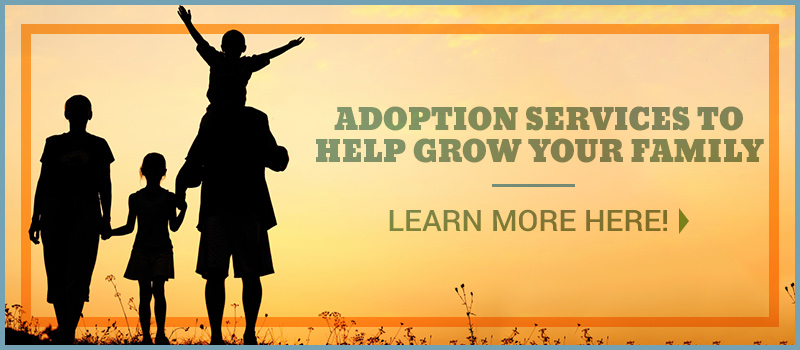 Available Options
Adopting a baby through private adoption can give adults more choices on how to find a system that best fits their plans, goals, and lifestyle. What works for one family may not work for you, so be sure to do your research to find the best avenue for success. Searching for an adoption agency in California will yield a number of results, but keep in mind that attorneys, facilitators, and even family members can be utilized to match you with a beautiful baby in need of love and support. An online search will yield numerous success stories for every option, allowing you to do research and make an informed decision before moving forward to best achieve your plans and goals.
A is 4 Adoption is here to work as your best option for creating lifelong beneficial outcomes for everyone involved in the process. After going through the adoption process themselves, the founders of our center have worked diligently to provide a comprehensive approach for every family. If you're pregnant and looking for a second chance at life, or hoping to introduce a new family member through adoption, we're here and happy to help!
Expert Guidance
Utilizing an adoption agency will likely put you in contact with experienced social workers that do work hard to make a difference, but in many cases, these experts are limited in their ability to help prospective parents and birth mothers. Private adoption can give adults the freedom to bring in a professional representative to act as a guide. Our adoption center, for example, relies on the best facilitators in the industry to minimize your stress throughout the process, including the influx of paperwork, appointments, and expectations placed on adoptive parents. We also offer the best guidance for birth mothers, clearly laying out a plan that minimizes any surprises or upsets.
A is 4 Adoption is proud to be your trusted adoption center for delivering lifelong results that are sure to transform your life. If you are considering adoption a child nationwide, or are a pregnant mother in need of help, our Costa Mesa facility is here and happy to help. We'll work with you to find the best outcome for your goals. Contact us today to learn more!