Our LGBT Adoption Center in California Can Help Your Family Grow
If you are a part of the lesbian, gay, bisexual, or transgender community and you are looking to adopt a child, it may be challenging trying to find a local adoption agency in California that can provide uncompromising support and guidance through your journey. A classical view on domestic adoption continues to make problems for couples and individuals who are proud to be a part of LGBTQ families. Fortunately, this view is now giving way to modern approaches that realize that it doesn't matter who you love, as long as you care for and love the child as if he or she were your own. A is 4 Adoption is here to help you through every stage of the adoption process, delivering comprehensive support to reduce stress, minimize anxiety, and reduce the amount of time you are waiting to adopt a baby.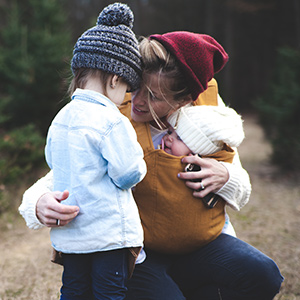 While numerous adoption agencies across California may struggle to work with LGBTQ couples or individuals, our experienced adoption center can help you with proven practices that work. We are proud to support the LGBT community, believing that parents of all orientations should have an equal chance to raise an adopted child as their own. If you want to adopt a child of your own, your self-identity or sexual preferences should not be a concern. Equality is our approach, and placing more children in need into the arms of more loving parents is what we're here to do.
Changing Landscapes with Private Adoption
While many people may not be aware of changing adoption trends in society, today, more couples and single individuals than ever within the LGBTQ community are considering adopting a baby. This comes in the face of individuals who believe that a mother and father are needed for proper parenting techniques. To the contrary, not one piece of evidence has surfaced through research that suggests that lesbians and gay men are less fit to parent over their heterosexual counterparts. Adopting a child is a true expression of love, and adults who seek out adoption often are more driven to provide the best opportunities for their little one. If you are concerned about the roles and dynamics facing a child in an LGBT household, try imagining his or her life with no loving parents at all!
Equality has become a progressive theme for disparate populations of all types in this country, and LGBTQ individuals are now capitalizing on this shifting paradigm to create loving families that provides the best outcome for all parties.
---
LGBT Adoption Statistics in the United States
While it can be hard to visualize these changes in our country, the math from studies and surveys from more than a decade ago continue to provide insight into the amazing world of LGBT adoption:
LGBT couples are four times more likely to adopt a child when compared to heterosexual couples. While we can cite biology as a reason behind why some LGBT families decide to adopt, the math shows that these couples are much more likely to consider adoption. In fact, statistics have estimated that roughly two million LGBTQ individuals have considered going through the adoption process at one point or another in their lives.
In 2010, there were over 115,000 same-sex couples with children. How your children come into the family dynamic can vary greatly here, as some spouses will bring children from a previous marriage into the mix while others decide to adopt a child later on.
In 2007, an estimated 65,500 adopted children were living within an LGBT family. If you think about the impact that one adoption procedure can have for a single child, it can quickly become apparent as to why LGBT adoptions are so valuable. Nearly 70,000 children were living in a loving home that placed their care over any labels.
Few adoption agencies are seeking out LGBTQ adoptive parents. While this number is likely to fluctuate on a monthly basis, your average adoption agency in California may fail to seek out LGBT families for adoption. The number of children in need in conjunction with the high number of LGBT parents looking to adopt is heartbreaking, which is why our local adoption center seeks to provide quality adoption services for people of all genders and sexualities.
---
Nationwide Changes
Where you adopt a baby can have major implications on the adoption process as a whole. Up until recently, you had 36 states to choose from that honored same-sex marriages, which can play a major role determining your adoption status. Obergefell v. Hodges was a landmark case in 2015 in which the Supreme Court, ruled by a narrow margin, declared that all citizens have a fundamental right to marry regardless of their sexual preference. This change now means that same-sex couples can become married and every state needs to accept its validity. It's important to remember, though, that some states may refuse same-sex adoptions regardless of marital status. Our domestic adoption experts can help you to find the best outcome for your family regardless of your sexual orientation and geographic location.
If you are proud to be LGBTQ and are wanting to adopt a child, it's important to find a qualified adoption center that can provide caring services through each step of the process. Our staff members are trained to provide caring, reliable services that can help you 24 hours a day, 7 days a week. Contact us today or fill out the form below to learn more!
---